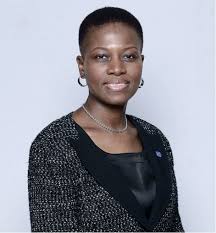 The Alumni Lecturer for 2016, Dr. Sola David Borha has advocated that the Nigerian government should allow market forces to determine the prices of goods and services. Dr. David-Borha took this position while delivering a lecture during the 2016 Annual Alumni Lecture of the University of Ibadan Alumni Association, at the University of Ibadan.
In her words: "….. we have over the years had government controlled prices through the creation of subsidies with the intention of distributing resources in an egalitarian manner, which has led to huge shortages, scarcity of supply, high prices and a sizeable black market".
According to her, other issues that contribute to the economic challenges Nigeria is currently facing include poor infrastructure and insecurity/insurgency.
Proffering solutions to the economic recession currently impacting Nigeria negatively, she advocated globalization, increase of the Nigerian execution capacity, including the removal of bureaucratic bottlenecks that slow down processes as well as setting key performance indicators.
Prior to the lecture, the Alumni Lecturer who is an alumnae of the institution and the Chief Executive of Stanbic IBTC Holdings was received on a courtesy call by the Vice Chancellor, Prof. A.I. Olayinka FAS, who expressed the pride of the University that one of its own is making such positive impact in the economy of Nigeria and Africa as a whole. Dr. David-Borha was in the company of the UIAA President, Dr. Kemi Emina and other members of the UIAA National Executive.
Highlight of the event was the Award of Scholarships to 26 students of the University by the University of Ibadan Alumni Association (UIAA) as well as the Award of scholarship worth N100, 000 each to the best students in law and classics by the Bola and Atinuke Ige Memorial Scholarship.
The occasion was graced by members of the University Management, led by the Vice Chancellor, Prof. A.I. Olayinka FAS, as well as Executives and members of the University of Ibadan Alumni Association.